NEU'S MAKITA SEPTEMBER SALE EVENT

NEU'S MAKITA SEPTEMBER SALE EVENT
September 24
@
8:00 am
–
5:00 pm

MAKITA SEPTEMBER SALE EVENT
& Makita Driving Innovation Tour!
For the month of September, save on Makita tools!
Get bonus tools, new items, and MORE at Neu's!
On September 24th, Makita factory reps will be ON SITE (8A-5P)
WITH the Makita truck [Driving Innovation Tour] (8A-4P).
There will be exclusive event-day specials as well (September 24th only)!
Join us for our Makita September sale event!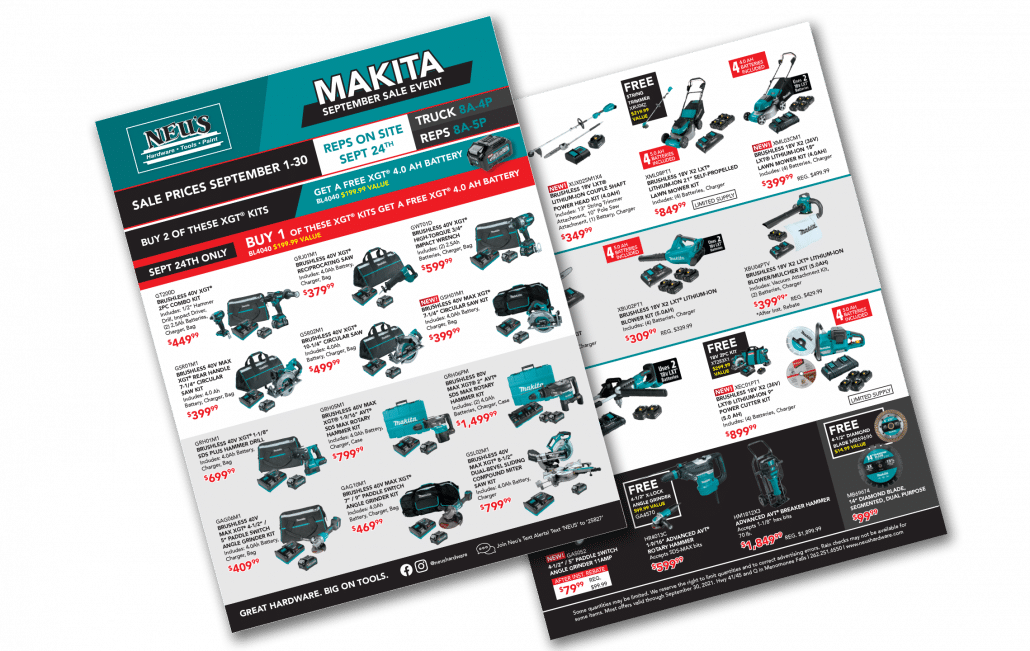 ---
SEPT 24
FACTORY REPS ON SITE
8am-5pm
ALL MONTH
MAKITA DEALS
SEPT 24
DRIVING INNOVATION TRUCK
8am-4pm
---