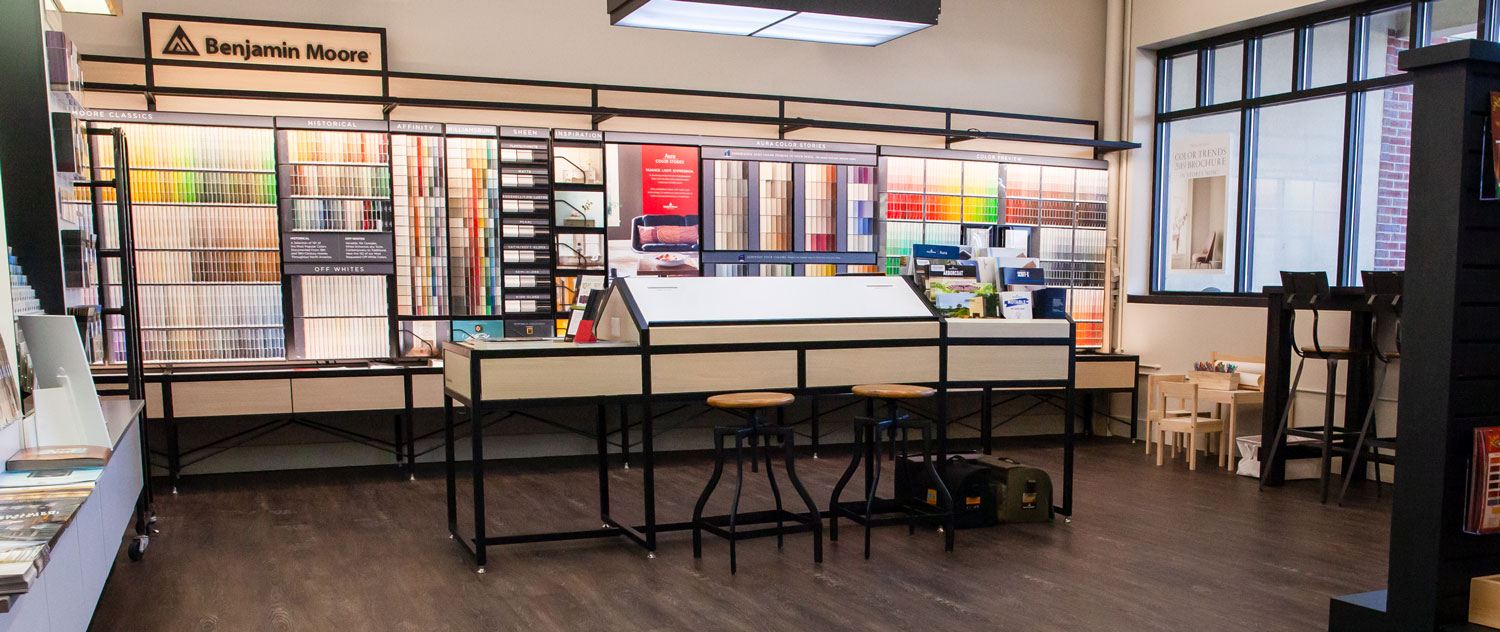 Jen Weichelt, owner of Sparrow Design LLC & Neu's Color Consultant.
Color is a powerful tool that affects our emotions and mood. Our environments and how they make us feel are important and should express our unique personalities.

I am a color consultant and decorative painter with over 20 years of experience working on both residential and commercial projects.

My appreciation for color began at the University of Madison where I received a degree in Textile Design. My goal is always to act as a guide to help people achieve their vision. I love taking a process that can be intimidating and making it fun. It's only paint!

Are you overwhelmed by too many color options?
Need help?
Here are some options!
FRIDAY. COLOR. DAY! Most Friday's between 11am and 4pm Stop in (first come first serve) for a FREE mini color consultation with our Pro Color Consultant! Bring in your color inspiration ideas, photos, pillows, curtains, or other samples that surround your space, and get some assistance in your next color selection from a PRO! — It is recommended, but not required that you call before coming in!
Looking for more indepth help with your project?
Sign up up today for professional Virtual Color & Project Consultation
Cost: $50 per project/space/furniture piece
Includes:
Custom Professionally selected color schemes (At least two)
Interactive Process & Product Recommendations
$50 Neu's Paint & Sundries Credit towards your project
Contact us today to schedule an appointment